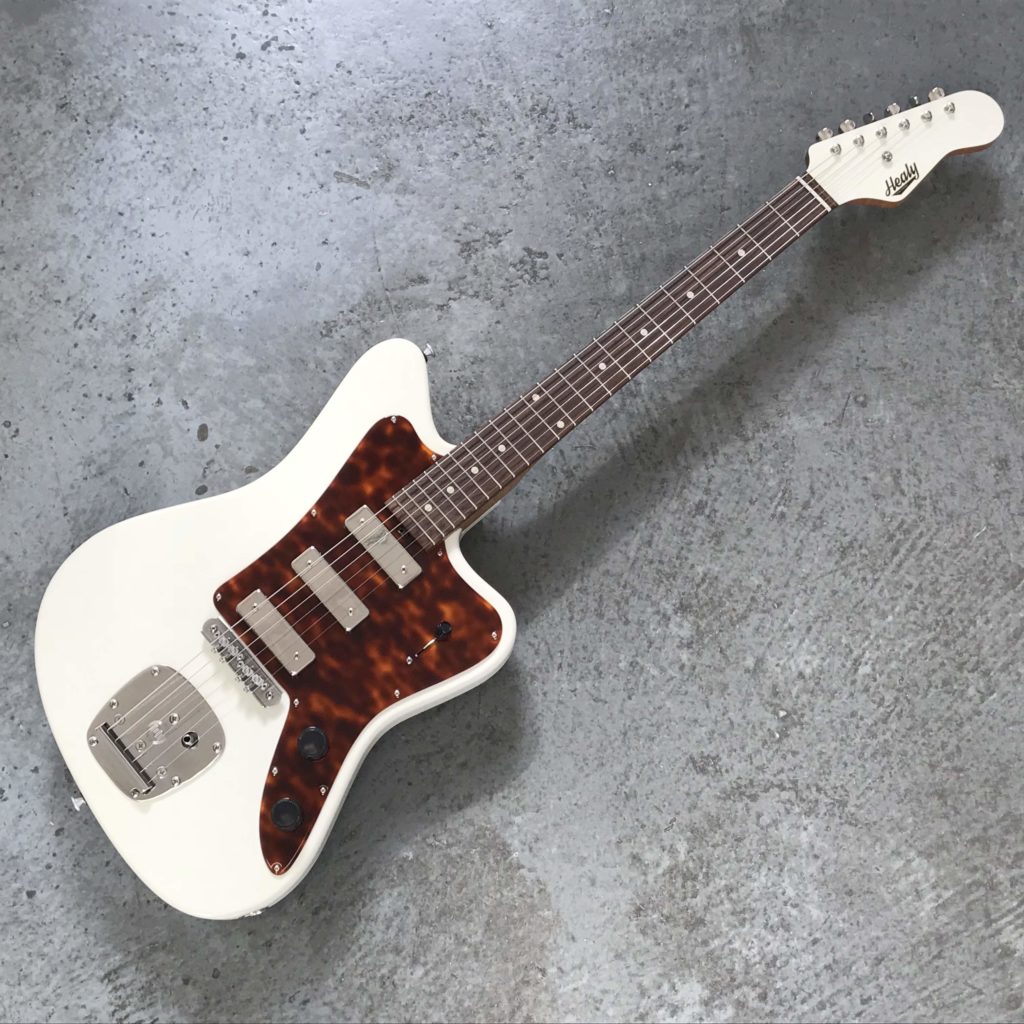 Arctic White Healer that we brought to @sonorefestmtl in September. The pickups a clear and full bodied, almost like lipstick pickups with a slightly scooped mid range. Very unique. It's perfect for jazz and cleaner, articulated picking in any style. Single ply Italian Celluloid Tortoise pickguard, basically un-obtanium. Good luck finding it again. The pickups and controls are mounted to the guard just like Rowe industries did for Harmony in the 60's.
Chambered roasted Alder body.

Roasted Birdseye maple bolt on neck.

Cocobolo fretboard with clay dots and two way spoke wheel truss rod.

25 1/2" scale and 1 11/16" nut. 

@masterybridge vibrato and bridge. 

7.15 lbs.
@mojopickups Hershey Bar Single Coil pickups wound for humcancelling in positions 2 and 4 on the 5 way switch, just like a strat.


Matching headstock with the new logo and locking Gotoh SD-91 tuners.

Satin nitrocellulose finish.

Knobs by 

@tksmithguitar